Political Content and Short Video Strategies in Tiktok's US Election
Briar Dickey, Andrea Benedetti, Natalia Sánchez Querubín, Shuaishuai Wang
TikTok
, a short-video sharing platform, made headlines during the 2020 US presidential elections. The New York Times describes it as "the default platform for millions of teenagers who want to educate themselves on issues, express their political ideologies and organize to take action" (Lorenz, 2020a, np,
ref
).
TikTok
users are "campaigning, debating, running fact checks and forming party-based coalitions (hype houses)" (Lorenz, 2020b, np,
ref
). These activities develop through the platform's vernacular communication styles, which involve remixing video, images, and sound bites. The platform's duet or stitching functions also facilitate side-by-side video montages, which become video responses, 'challenges,' and memes concerning the presidential elections.
Research question
In this project, we take on the related subjects of political content creation on
TikTok
during the US presidential elections and misinformation. The study gathers data during two periods. We ask, what style of video content about the US elections were popular on
TikTok
? And are there relevant changes between the two periods?
Research protocol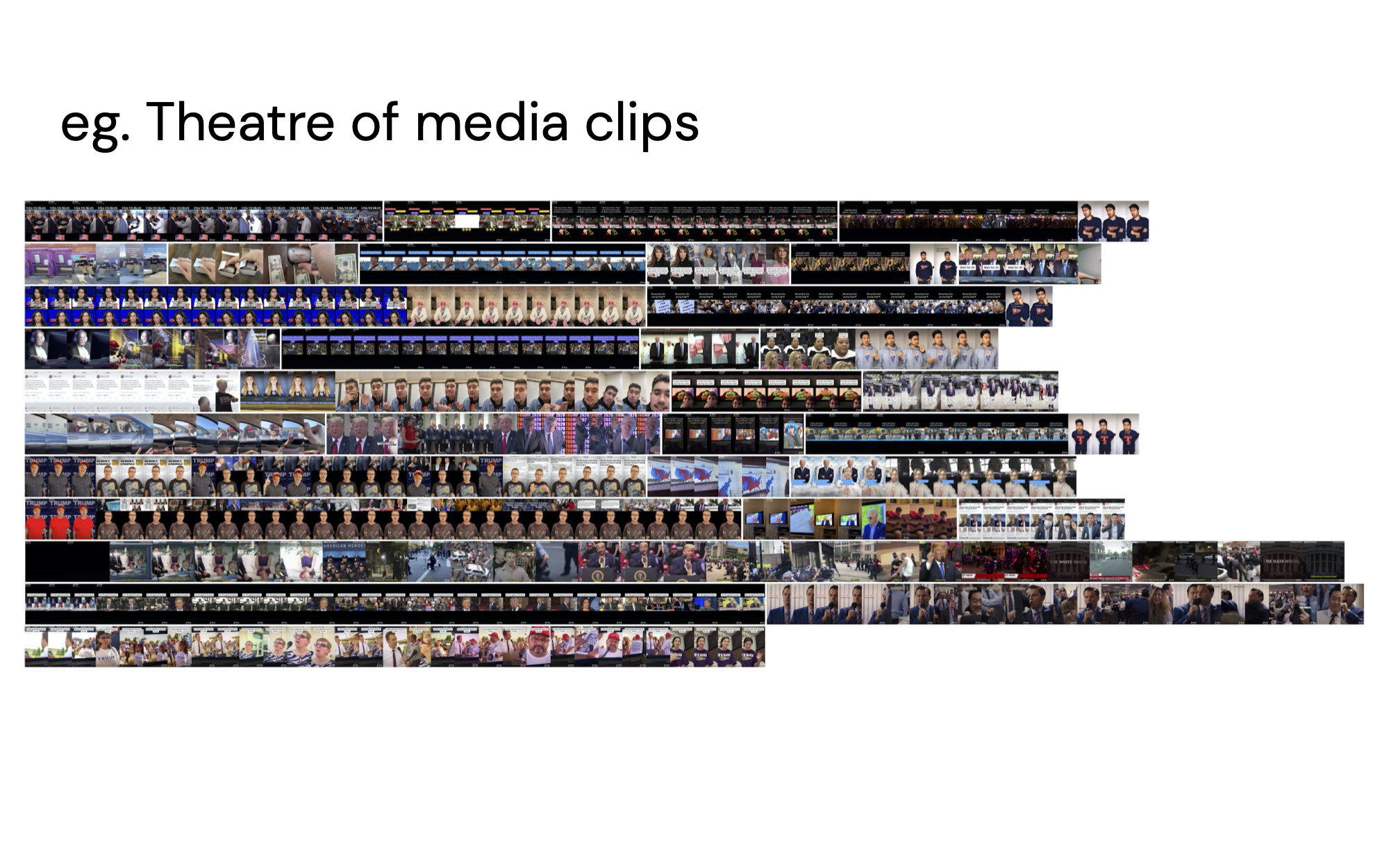 Findings:
Most engaged political content & most used communicative strategies
As shown in figure 1, the Bernie2020 tag experiences the least change: many of the same videos constitute the most-engaged content at both time points. Conversely, the Biden2020 tag shows the most overall change in most-engaged content, and most-engaged videos in the Trump2020 tag has a moderate amount of change. Maga2020 also shows change, to a slightly lesser degree than Trump2020.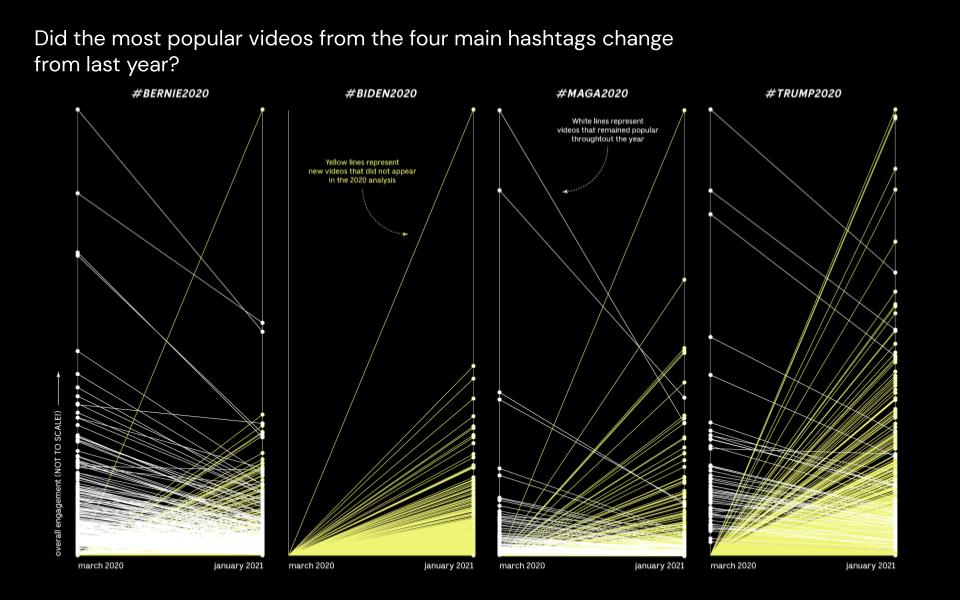 Figure 2. Most engaged with videos March 2020 and January 2021
As shown in Figure 2, the most-popular videos in the Bernie2020 tag were primarily created in the first half of 2020, suggesting that content creators mostly ceased posting in this tag, or that content posted after this point received less engagement. This is congruent with the trajectory of the electoral race: highly-engaged videos in the Bernie2020 tag are consistent between periods, and the posting dates of popular videos begin to decrease from April 2020, the point at which Bernie Sanders left the Democratic presidential candidacy race.
The most-engaged content in January 2021 for the three other tags was most commonly posted around the date of the US election, but some content from earlier remained popular, particularly in the MAGA2020 tag. This, alongside the lesser change in engagement between periods, suggests this tag may be slightly less active than the Biden2020 and Trump2020 tags. The high degree of change and short window of posting in the Biden2020 tag shows a high turnover in content and thus likely a high degree of activity in the second period, which is logical in light of his election victory. Most interesting, however, is the continued posting of/engagement with new content in the Trump2020 and MAGA2020 tags after election day until the point of data collection, suggesting that these tags remained active despite Donald Trump's loss. This likely reflects the post-election contestation of Donald Trump's loss.
Between datasets, there is little change in the topics discussed, with the significant exception of increased racial politics and the Black Lives Matter movement being introduced in the January 2021 dataset.
Short video styles
| | |
| --- | --- |
| Theatricalisation | TikTok users add embellishments such as sounds, music, laugh tracks, dub dialogue or other editing techniques to existing media clips in a way which alters the meaning of the original clip(s). |
| Green Screen Talk Show | TikTok users record themselves discussing an issue, while using TikTok 's 'green screen' feature to add a backdrop of visual content which illustrates their point. |
| Political Diary | TikTok users record and share politically-related events and activities, such as voting, attending protests, their own live reaction to a political occurance, and interactions (often hostile) with others related to politics. |
| Stitching as Contrast | TikTok users use the 'stitching' tool, which places their own video next to another user's video, to create contrast with the latter. Often, the new video contests or mock's the content of the video it is stitched to. |
| Performing Political Opinion | TikTok users engage in performative activities such as lipsyncing, dancing or roleplaying to express their political ideas. |
| Micro-Visual Montage Essay | A montage of images or videos is used with little embellishment other than a caption or music. |
| Traditional 'Showing '/'Sharing' | A pre-existing piece of media is reposted on tiktok with no meaning-altering embellishment. |
| Speech | TikTok users use only the video capacity of TikTok to record and share a short speech, with no editing or embellishment |
| | |
Ex: Theatricalisation
Sounds: most engaged as sounds, and close-reading relevant sounds (3 sounds)
Songs and sounds are appropriated by specific political 'camps' and meme-fied. Although it is difficult to pin down where these original sounds come from, it attests to the trend of political expression being highly performative in that sounds are intimately involved to channel emotions of mistrust and sarcasm. In this process, expressive activities replacing fact-checking or fact-based debates emerge as a new political sphere that has not been found in other popular digital platforms such as Twitter and YouTube. Besides original sounds created by TikTokers, another significant finding is that some popular songs are repurposed to make partisan videos. For example, "Red Kingdom" is a song closely associated with Trump. In video creation, TikTokers supporting Trump make reference to red, which is the symbolic color of the republican party. As such, the song was bestowed new meanings in the political scene. On the other hand, Biden supporters repurpose Luke Bryan's song "Country Girl (Shake it For Me)" to make anti-Trump videos, creators shake (dance) their body to pair with the sound. In response, Trump supporters complain how the sound has been taken over by the Democrats and trying to hijack the sound to counter the trend. These examples testify to the dynamic role that sounds have played in presidential election-related videos on TikTok.
Discussion
As has been frequently noted by other new media scholars, the sincerity of digital content can be difficult to ascertain (Tuters & De Zeeuw, 2020). This was frequently the case on TikTok. Whilst many videos appear to mock political candidates or use theatricalization to embed existing media into a humorous context, it is not always clear the degree to which this reflects a genuine expression of political sentiment. It is often unclear whether mockery or satirical performance is truly intended to denigrate a figure or opposing sentiment, or if it is simply absurd humor for the sake of humor. In this way, many of the TikToks analyzed for this project occupy the space of ambivalence described by Phillips & Milner (2017). They have the capacity to simultaneously occupy a space of humor for the sake of humor, or sincere political expression veiled in humor, or both. Given this ambiguity, the form it takes is highly dependent on the viewer and their own cultural, folkloric context, and importantly, their familiarity and capacity to parse the intent of such content.
Thus, the capacity of such ambivalent content to result in the dissemination of misinformation is also dependent on the viewer. Obscure satire has the capacity to take the form of misinformation insofar as it is consumed by a viewer who is incapable of penetrating the obscurity to identify the satire. Moreover, the vast majority of
TikToks
appear to be intended to be entertaining and humorous rather than informative. Early digital media scholar Joseph Whalter (1994) theorizes that digital media creates a 'communication imperative', entailing that we only exist online insofar as we communicate.
TikTok
, however, arguably creates an 'entertainment imperative' -
TikTok
generally is not used as a platform for social connection but a platform for creating and consuming short bites of content, which, in general, do not become popular if they are not entertaining. Thus, even those that allude to an informative intent are frequently veiled in humor and performance, and commonly utilize the strategy which we call 'theatricalization'. This means that existing information and sources are repackaged into a form in which they are best summarised briefly and edited to attain the humorous entertainment standard of popular
TikToks
, or at worst have their meaning entirely decontextualized and altered. Even creators who have the apparent intent to create informative content are limited by the short-video format and subject to the same demand for entertainment. A small number of videos were informative, but it was extremely rare for such a video not to contain some kind of humorous, entertaining or emotive embellishment.