REIMAGINING DE VOEUX ROAD CENTRAL
Expanding the Stakeholders and their Issues
Jidi Guo , Md Mosabbir Pasha , Natalia Sanchez-Querubin , Qian Yao , Shen Yang , Vincent Lei Huang , Yulistina Riyadi (In alphabetical order)
Executive Summary
Des Voeux Road Central (DVRC) is a prime roadway section in the heart of Hong Kong's central business district which is mainly used by pedestrians and tram passengers. From Western market to Pedder street of DVRC, the private vehicle volume is quite low. However, the concentration level of air pollutants is severe in this roadway section due to congestion and road canyon effect. To reduce air pollutants concentration Hong Kong Clean Air Network (HKCAN) has taken initiative to make DVRC as only pedestrian and tram precinct zone. Moreover, the road section will be characterized as "soul of the city". Therefore, this study focused on comprehending the interests and concerns of various stakeholders apart from the conventional ones. In order to do so, several Digital Methods Initiative (DMI) tools were used such as Youtube data tool, Lippmannian device etc. Analysing various data from social media such as Facebook, Youtube, online news the study gives a clear comprehension about the new stakeholders. Furthermore, the study unveils the stakeholders' demands, issues, concerns and interests about DVRC.
1. Introduction
The Hong Kong Clean Air Network (HKCAN) has campaigned since the early 2000s for the pedestrianization of the Des Voeux Road Central, as part of the DVRC Initiative. The proposal is challenging from the legislative perspective, as government actors must be persuaded, as well as from that of public engagement. City users and stakeholders need to imagine a new road for a sustainable future. The road is not only one of the main artery of Hong Kong island but it is also embedded with a particular set of values that one may refer as central values. Des Voeux Road is symbol of a philosophy of hard-work and of the economic development associated with Hong Kong's people. At the same time, the road has long been criticized as being soul-less space and offering a limited representation of modern lifestyles in the city. The pedestrianization of the road will enable bankers, office clerks, owners of small business located on the ground floors, tram passengers, and other road users — to engage in new and better ways. The project then aims not to erase the road's character but rather to amplify and expands its uses and publics. In order to advance these goals, the HKCAN is committed to nurturing the public's imagination about how a pedestrianized Des Voeux Road Central could look and feel like. Different strategies such as playful interventions on site, conversation with stakeholders, and art exhibitions etc. are currently employed. In order for further advancement HKCAN needs also to gain insights about how people are currently engaging with the urban space beyond the Des Voeux Road Central. Hence, it is inevitable to comprehend the implementation of values, uses and desires currently associated with other areas of Hong Kong Island and its surroundings in Des Voeux Road Central. Moreover, how this space can cater beyond those currently attended to. In addition, from a methodological standpoint, how can social media data can be repurposed for this process. The project responds to this need with a research and mapping protocol using digital methods. Therefore, the main aim of the study is to explore the factors influencing the reimagining of Des Voeux Road Central and how they contrast with the proposal of HKCAN. Furthermore, engagement of people in Hong Kong will be explored from social media (Facebook) data which is ultimately, to capture issues and sentiments related to Hong Kong. Lastly, to comprehend the global aspects of a central district area, various video from Youtube will be explored.
2. Research Objectives and Questions
The project aims to develop an initiative or approach for a sustainable Des Voeux Road Central for wedding goers, runners, pregnant women (who wish to breast feed), children looking for playgrounds, foodies, domestic workers, cyclists, freelancers, creatives, gym users. Moreover, it will explore the requirements of different stakeholders. To achieve these aims, the following questions need to be addressed:
Who are the publics and what are their issues to embed into Des Voeux Road Central?
Who are the news sources concerned with Des Voeux Road Central?
How is the road framed in the news by these sources?
Which news publications cover the road from which angle?
What are the top keywords associated with Des Voeux Road Central on Youtube and who are the strongest representatives?
How does HKCAN connect to other initiatives of similar nature internationally?
3. Methodology and Analysis
Various social media data is used for the analysis such as Facebook, online news articles, Youtube etc. Different approaches and techniques were used to examine those mediums. However, all of them have provided great insights about the DVRC which are described in subsequent sections.
3.1 Facebook Data to Identify (New) Public
Facebook groups are repurposed to identify new publics for the HKCAN to engage as potential users of a pedestrianized Des Voeux Road Central, by this, going beyond the current stakeholders of government, local businesses, and near proximity residents. In this context, Facebook groups and pages, are understood as grassroot channels used by residents to self-organise around interests and causes. People from various interests interact in these groups and pages to express their feelings, demand, anger etc. on any matter related to the Hong Kong. The communications or interactions that take place in terms of likes, comments in these mediums are the prime content for analysis. This will help HKCAN's goal to comprehend people's' views on various parts of Hong Kong Island and incorporation of those concerns and sentiments in Des Voeux Road Central initiative. Later on, this information will be employed to feed into the process of reimagining the road with its possible various purposes after pedestrianization. The process involved: querying Facebook and Google to find pages and groups, analyzing the association between groups in order to render them as publics, geolocate concerns and issues, and finally employing these insights to reimaging the urban space. In all, we ask, who are the publics and what are their issues to embed into Des Voeux Road Central? What are the values and concerns around different neighborhoods around in Hong Kong?
3.1.1 From query to groups
The project is methodologically animated by 'search as research', a digital methods technique that proposes that one can repurpose the search capabilities of platforms for social research. In other words, one queries as a way of asking research questions. Following this logic Facebook is queried for [Hong Kong] and Google for [Hong Kong Facebook] and then result manually assessed. A total number of 123 Facebook groups and pages were listed relating to the city of Hong Kong (full list in appendix 1).
3.1.2 From groups to public
The following step involves using the tool Facepager to gather basic data and descriptions about the selected Facebook items. The contents from open groups were automatically included in the spreadsheet, and contents from closed groups were individually copied and pasted. Groups and pages were organized separately based on the content of the descriptions and interests. For example, Facebook groups dealing with topics such as babysitting, mother meetups, and tips for the mothers in the city, are grouped under as 'mothers and children'. Afterwards in order to identify key concerns from this initial list of public the combine description was inputted into a cloud generator. The outputs are as follows:
Current Des Voeux Road Central
Creatives
Environmentalists
Moms & babies
Neighbourhood communities
Professionals
Socialisers
3.1.3 From publics to places of concerns
The tool Netvizz is used to download the 30,000 most recent posts and comments from the selected Facebook groups and pages. The goal was to identify and isolate posts from the dataset in which users discussed specific areas of Hong Kong for further analysis those. To structure and analyse the data Python and Excel were used to batch query the selected Facebook posts and comments for entries mentioning locations in and around Hong Kong. The list was built using the names of MTR stations (
http://www.mtr.com.hk/en/customer/services/system_map.html
) and Hong Kong population census district data (
http://www.census2011.gov.hk/en/district-profiles.html
). The list of location keywords is presented in appendix 2 . The following step involves reading the post and comments that contained any of the locations and from them extracting keywords (concerns, issues, publics). The same data sets were queried for keywords related to activities and sentiment provided by HKCAN. Again Python was used to batch query the database, two different kinds of keywords were explored in this part (full keywords list in appendix 2). To visualise the findings a mockup for annotated map (map 1, see video 1) where activities and feelings annotate the city were produced, which explains the question about issues citizens care about. The Youtube link of the video is given here:
https://www.Youtube.com/v/R9qvWk7OnZ8
3.1.4 From issues to an imagined Des Voeux Road Central
Facebook data is used to further gain insights into what city users care about and the aim is to embed what they lack and desire from all over the city into the re-imagination of Des Voeux Road Central. To visualise the findings, an interactive map is designed featuring people's wants and needs categorized starting with the current sentiment around Des Voeux Road Central in grey, then further going into each public's re-imagination coded with different colours: The questions for HKCAN and stakeholders of the Des Voeux Road Central project is whether citizen issues can be answered with the re-design of the road, and if so can city users become not only new stakeholders, but newly recognised road users as well. The video for an example of how the map works and some of the associations with different locations around the city. The link is provided here:
https://www.Youtube.com/v/Y0NccPDUvug
3.2 Mapping News Sources Concerned with Des Voeux Road Central
Using the Google News scraper it was found 200 most recent news articles writing about Des Voeux Road Central in English and Chinese. An overview of all the publications for each language (see full list of articles retrieved in appendix 3) and their relative frequency of covering news around Des Voeux Road Central are given in the figure 1.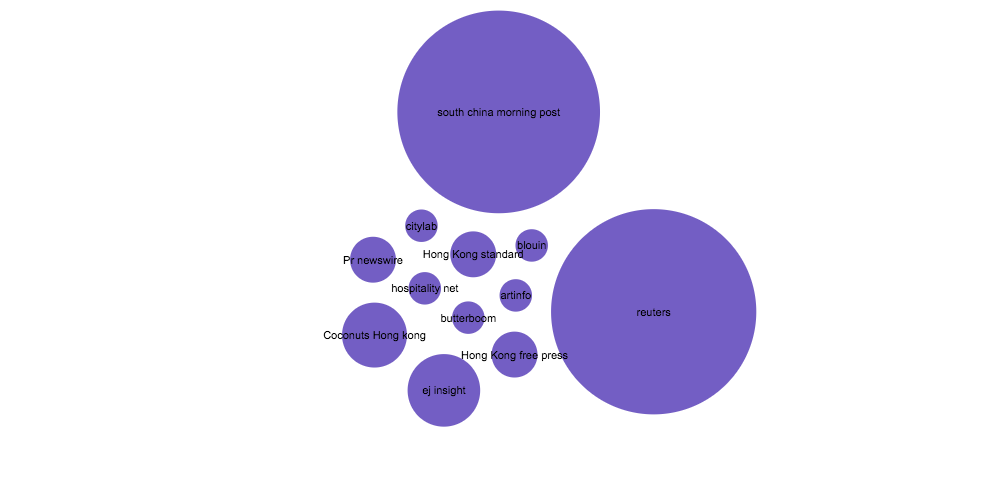 Figure 1a: News statistics on Des Voeux Road Central (English)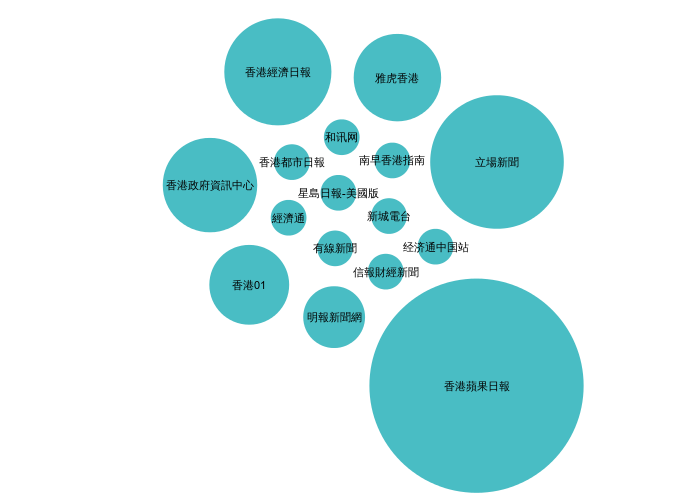 Figure 1b: News statistics on Des Voeux Road Central (Chinese)
Only 20% of the news coverage of Des Voeux Road Central in English and 5% in Chinese is related to DVRC. The way the road is talked about in the news - there are competing imaginations of it. Some of the ideas were incorporated very widely in the news such as the tram is a much loved historical landmark that people passionately stand up for.
Different issues were extracted as reported by the news and turned them into keywords to query how news sources frame the road. With the Google Scraper (Lippmannian Device) the website list of news publications on a top domain level for the keyword 'Des Voeux Road Central' in combination with one of the below keywords used for framing the road were queried:
Tram
Air
Fee
Business
Controversial
交通
社區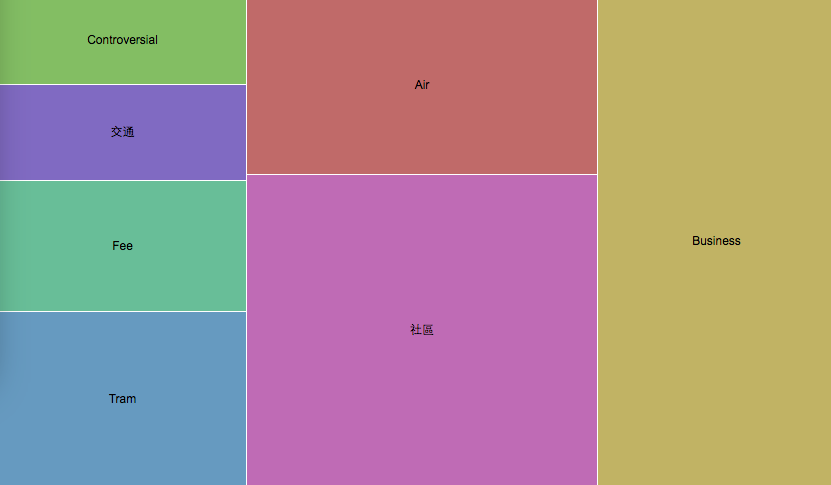 Figure 2: Framings of the road represented in the news
The results are visualised in a tree map (figure 2) showing how the different framings of the road are represented in the news.
With the overview list of key ways to frame the road and publications that represent these the strongest, HKCAN can leverage these news outlets for bringing news and press material under the attention of a broader audience. Furthermore, while developing content and press releases, the editorial team can write towards the interest of selected publications to increase chances for the story being picked up.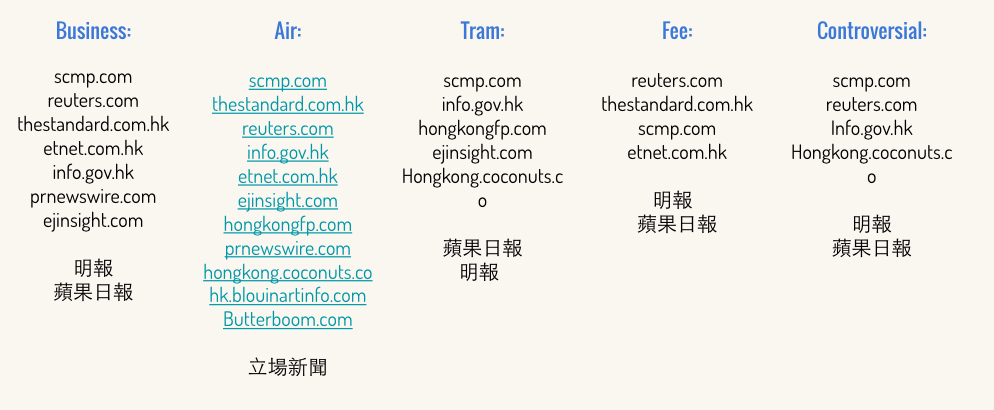 Figure 3: List of newspapers for different keywords
3.3 Youtube Video to Identify (new) Public
To identify new publics, Youtube videos using Youtube Data Tool were examined. The first query was done using 'Des Voeux Road Central' as the keyword. From the query five top keywords were identified based on the number it was mentioned in the 1st degree network on Youtube associated to 'Des Voeux Road Central', which are as follows:
Hong Kong
Deo music group
Des Voeux Road Central
Authentic Worship Ministries Limited
MTR
As expected it is found keywords that strongly related to 'Des Voeux Road Central' are Hong Kong, Des Voeux Road Central, and MTR. Nevertheless, it is also found two most mentioned keywords from the first query, which are Deo music group and Authentic Worship Ministries Limited. To further investigate the result obtained, another query using the five top keywords were done to find any related videos and possibility to tap on new audiences to further leverage HKCAN communication plan. From each top keywords, all related videos were explored to identify the 2nd degree network of videos related to 'Des Voeux Road Central' and was grouped by their category. From each category top three videos with most view counts were identified. The videos explored from the Youtube give the following comprehension:
'Hong Kong' related videos mostly categorised in Travel & Events, Sports, and People & Blogs.
'Deo music group' related videos mostly categorised in Music, People & Blogs, and Entertainment
'Des Voeux Road Central' related videos mostly categorised in People & Blogs, Music, and Autos & Vehicles
'Authentic Worship Ministries Limited' related videos mostly categorised in Music, Film & Animation, and Non-profits & Activism
'MTR' related videos mostly categorised in People & Blogs, Autos & Vehicles, and Travel & Events
In conclusion using Youtube Data Tool, it is not found strong presence of HKCAN in Youtube. Their presence is not visible for public to notice the organisation nor the programs. From the Youtube Data Tool, it was found new audiences that might be worth to approach such as Deo Music Group and Authentic Worship Ministries. These two keywords represented one organisation that is located in the Des Voeux Road Central. The presence of this organisation was quite visible through Youtube data extraction because the organisation was quite active in promoting their cause via Youtube. Nevertheless, further investigation needed to be done to check the feasibility to leverage Deo Music Group and Authentic Worship Ministries to promote HKCAN's cause.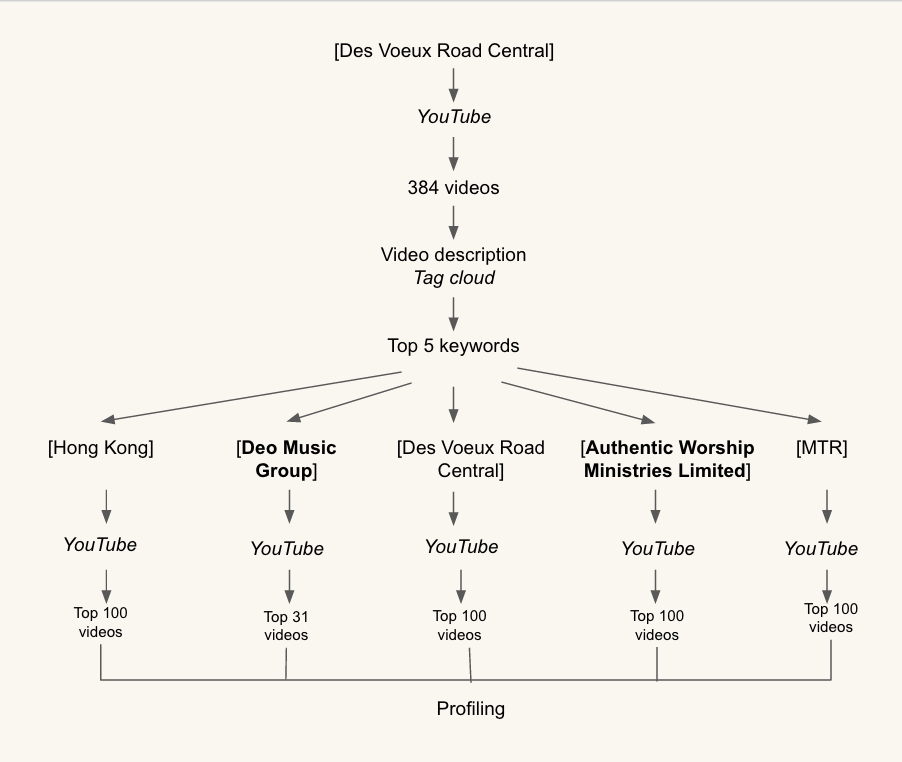 Figure 4: Flowchart of Youtube data analysis
3.3.1 DVRC Youtube video connects to similar global initiatives
It was examined how the Des Voeux Road initiative could be linked to other similar initiatives globally. At first, a video of DVRC in Youtube is identified (
https://www.Youtube.com/watch?v=llI6JozjUDQ
). The Video is an official video produced by the Clean Air Network to promote the activity. Then used Youtube data tool was used to study its video networks. After getting the video networks, Gephi is used to visualize the networks. The result could be found in figure 5. The graph showed that the DVRC video was linked to other similar campaigns globally, such as car free day in France, Italy, and Bogota. This finding reminded the organizers of DVRC initiative that they were in fact embedded in a global network. The DVRC initiative might benefit from connecting to similar global campaigns. The DVRC could benefit from studying other global initiatives. The initiative could learn from other campaigns on how to promote the activity. Many similar global initiatives organized a "car free day" or "no car day", it indeed offers an experiment for those initiatives that shows how it works, particularly it helps the public to understand what it is like. The DVRC could try to organize similar experimental activities to persuade different stakeholders. The DVRC could become even more powerful if it tries to get more deeply embedded in the global networks. The DVRC is not a single and isolated initiative, it is in fact part of an intangible global network. When doing the promotion, it would be good if the DVRC could elaborate some similar global initiatives. When taking cities like Oslo and Paris as examples, it could make it easier for the public to accept the initiative. The organizer of DVRC could also try to approach the organizers of other global campaigns and explore the chance to jointly promote the initiative.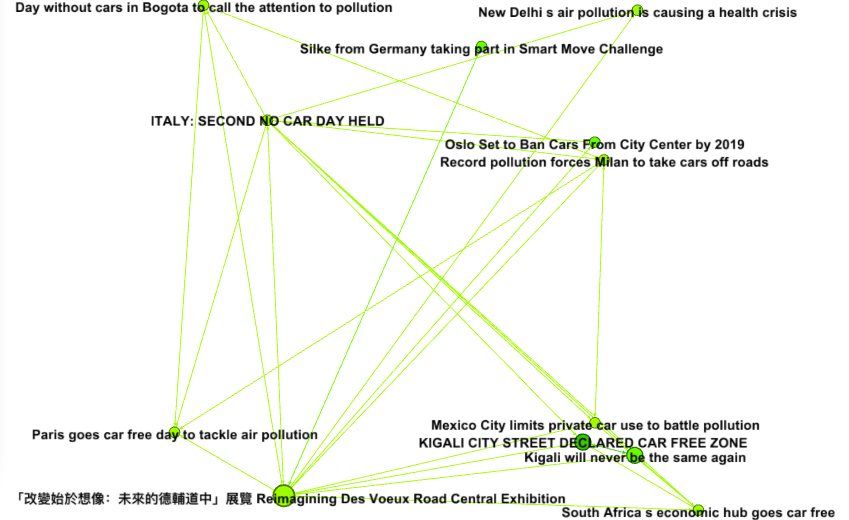 Figure 5: Global linkage of Youtube videos
4. Conclusions and Recommendations
The study reveals new stakeholders and their interests following a very innovative approach. Apart from the conventional stakeholders' environmentalists, moms & babies, neighborhood communities, socialisers must need to take into consideration. The news sources presented, business may be one of the most influential parameter that can decide the future of DVRC. Moreover, air pollutant concentration level should be addressed and tram passengers should be given preference for any future development. Furthermore, DVRC project resembles a huge number of pedestrianized initiatives globally. Therefore, to strengthen the campaign of DVRC initiative, global examples need to be explored. A rigorous and scrupulous investigation of those examples will give greater insights to enhance the credibility of this project. To make this project a successful one further investigation is necessary. Some of them are given below:
Despite the low private vehicle volumes from Western market to Pedder street, appropriate investigation is necessary to understand the consequences once the road is permanently closed. This will help to convince the policy makers and transport planners for the implementation of the project.
A decent number of banks are situated in the DVRC corridor. However, this study was not able to comprehend the demands and concerns of the bankers. Hence, it is inevitable without proper exploration of this huge, influential and authoritative group, the project may be hindered.
The air pollutant concentration level is too high at this very moment. Pollutant concentration needs to be predicted after the implementation of the project to enhance the credibility of the project. The study may give a clear imagination of before and after scenario of the project.